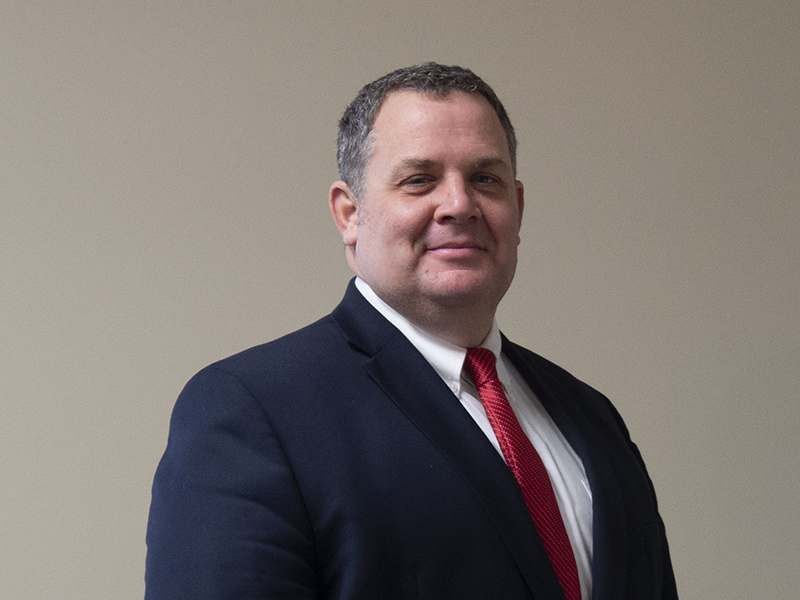 David grew up and graduated high school in Fayetteville. As the son of an Army veteran he developed a deep appreciation for the hard work and sacrifice made by the servicemen and women who make up such a vital part of the Fayetteville community.
David received his undergraduate degree in Economics from the University of North Carolina at Chapel Hill and attended Tulane Law School in New Orleans, graduating with Honors and earning a certificate in European Legal Practice. David began his legal career working for Cumberland County Legal Aid providing legal assistance for low-income individuals. For the last twenty-plus years David has focused on criminal and traffic law. First, as an attorney for the Cumberland County Public Defender's Office handling high-level felonies before transitioning into private practice. He was the first criminal defense attorney for the Cumberland County Drug Court and was actively involved in the formulation of the Cumberland County Sobriety Court. David enjoys working with clients and providing individualized attention to find those strategies to help best resolve a client's legal issues. He is often able to resolve matters without the need for litigation, however when necessary David will aggressively and effectively argue the interests of his clients. He has extensive trial experience at both at the District and Superior Court levels. David enjoys an outstanding representation as a knowledgeable, aggressive and successful advocate for his clients having been named by Up and Coming Magazine's Best Criminal Defense Attorney for 2018. He remains actively involved with his community serving as president of the local Legal Aid Advisory Board. When not working David together with his wife spend his free time with their 4 year old daughter. When time permits they enjoy travelling with Disney World being their current favorite destination.
Practice Areas
All Felonies
All Misdemeanors
Driving While Impaired
Domestic Violence
Traffic Violations
Driving While License Revoked
Expunctions
Probation Violations
Experience & Memberships
Criminal and Traffic Law for over 18 years
Assistant Public Defender, State of North Carolina, 12th Defender District, Fayetteville, North Carolina, April 1999-February 2007, bench and jury trials, High level felonies, Cumberland County Drug Court
Staff Attorney, Cumberland County Legal Aid, Fayetteville, North Carolina October 1996- March 1999, child custody and support, wills, power of attorney, consumer contract matters, Social Security Disability, and Unemployment Law
Cumberland County Bar Association, Criminal Defense Section
Cumberland County Drug Court
Legal Aid Advisory Board, Cumberland County
Admitted To Practice
North Carolina State Bar, 1996
Education
Juris Doctorate, Cum Laude, Tulane School of Law, New Orleans, Louisiana, certificate in European Legal Studies, 1996
BA, University of North Carolina, Chapel Hill, North Carolina, 1999
Community Involvement
Campground United Methodist Church
North Carolina Legal Aid, Advisory Council
Law Day
We offer consultations. No office visit required, we will get back to you within 24 hours.
Need immediate assistance? Call us today at (910) 323-5600